He Curses Also
Mood:
caffeinated
Topic: Mad in Queensland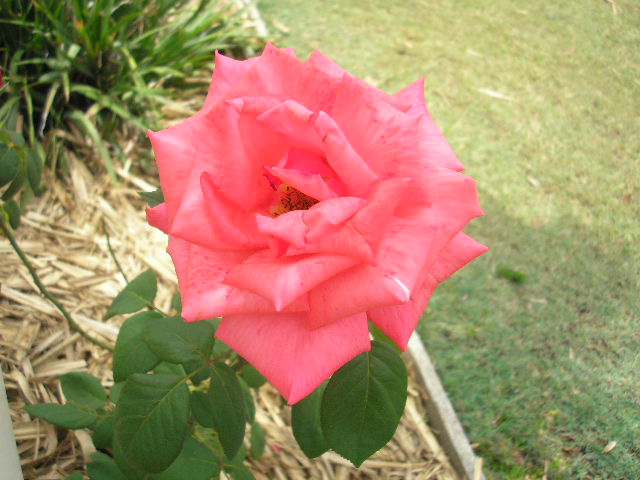 We had the American Television Crusader visiting Queensland last week, and he went away with $800,000.00 approxmately.
You could put him in the class of 'entertainer,' as he held this bang in show at the Entertainment Centre. Now I mentioned his visit to a friend in another Aus. State, and the following was her reply. I too have

"Ha yes Benny Hinn the so called evangelist. I used to watch him every day years ago. But I've sinced learned that him and also Joyce Meyer are very greedy and VERY wealthy people. They have oodles of land,houses, cars, private jets etc. I did see a picture of Meyer's house or one of them.. And her land was HEAPS large. I don't even like her messages. Hinn I sometimes watch as he performs 'healings' but most times he pushes them over. I went to a pentecostal church for years and often got pushed over but sometimes it was the spirit of God and no one had to touch me. It wasn't for any reason that I could tell except one time a preacher called people to the front and I fell down and couldn't move as I felt a power go up and down my prone body. I can't remember what it did but it was a definite touch.. Another time we all had a laughing fit as the Spirit touched one woman who'd always been quiet and depressed having a sense of worthlessness.. She burst out laughing and couldn't stop and we all started laughing.. The Bible says that "laughter is the best medicine" and it's so true. Often I was totally healed of one thing or another. Like at home one night I'd fallen over during the day and severely hurt my knee on the right leg. That night I got up and sat in the kitchen chair and said "Lord please remove all this pain and every bruise!" I sat and watched all the bruises just fade away within minutes. All the pain had gone and as I got up and walked 'by faith' all the strength came back into my legs and I felt great. Oh and you probably won't believe this but one night I was washing the dishes and decided to phone a friend from church to ask her to pray for me. She answered and said "Oh it's just a spiritual problem" and just sort of hung up. I was disappointed but went back to the sink and dishes.. I just said "Well Jesus I love you anyway." with that I felt his awesome awesome presence and love was pouring out of him and filling me so much I had to back away. It was So powerful.. the most powerful thing in this earth. I got back to the cupboard against the far wall and then it faded slowly away but I felt SO loved like never before. So many other miracles, more than I can remember, including provision of money put into my letter box, Box of groceries on my front doorstep and once even a saucepan of food.. tiny little bit of potato that was all that was left.. multiplied from a mere scraping around the edges of the bottom to be 1/4 full!! I was so amazed. All I'd done before I dished it up to my ex husband out in the caravan and taking it out to him was "Please Lord let this be enough." I didn't expect to be able to have any myself but as it was I had way more than he did.
Well I've been up all night 'AusPod' so I'm off to bed now.. Oh I think I have one more email from you to read first.
Love,<....my friend>
I too have have had food left on the doorstep, or actually they came in human form, insisting I take the carton of food, Flour, Sugar, Breakfast Cereal, Canned Milk, Baked Beans, Peas & Beans as well as other vegetables and Apples and Oranges. There was meat, canned ham & fresh sausages.
I already had visitors earlier, appeared the same, on the doorstep, invited themselves in, said they did not need the usual cuppa & biscuit that one would give a real human neighbourly visitor.
They were identical to the couple that came with "Lucetta," all those years ago, back in 1948 wanting to move me from my happy home with parents [they were absent in hospital for a short time} brother & sister who were 2 and 4 years older than myself.

This couple wandered about the small flat 'inspecting!' Looking in the fridge, or did they actually ask please will you open it, thinking we had no food, lol, I can now, at their funny ways. They really believed they were god's angels, doing what they thought was 'the right thing,' same as this crap pottering 'evangalist.'

Posted by aussiepod at 8:27 PM EAST
Updated: Monday, 25 February 2008 9:23 PM EAST